Francis began Framework Consulting Inc., after leaving AT&T Bell Labs' internal consulting unit in 1993. He did so with a twin commitment to bring the best management techniques back to the Caribbean and to participate in solving issues that impact the performance and well-being of people who work in companies throughout the world.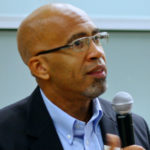 Today, he's still pursuing that dream–with a slight upgrade.
Now he lives in Jamaica, after 21 years in the USA, and spends most of his time working directly with Caribbean companies. While he's worked with clients in Europe, North America and Latin America, he enjoys the challenge of bringing life and possibility to the Caribbean workplace, in spite of the tragic history that brought most of its inhabitants to the region.
He has become a prolific writer since returning to live in the Caribbean and heads up the research teams that Framework has created to delve into specific issues that affect its clients. The firm has published several white papers, ebooks, websites, newspaper articles, podcasts, videos and ezines under his thought leadership.
In addition to his internal publishing, he has also written for the Trinidad Newsday and he been has a biweekly business columnist for the Jamaica Gleaner since 2011 on topics related to corporate strategy and productivity.
Francis is also a regular speaker at regional conferences and has spoken to thousands of people in his sessions. As a seminar leader for an international training company, he led over 50 coaching and training workshops to hundreds of participants.
Francis received both his B.S. and M.Eng in 4 1/2 years from Cornell University. He was self-supporting throughout his studies, and was named a Cornell National Scholar in each undergraduate year. He also earned the Dean's Certificate in Manufacturing while majoring in the fields of Operations Research and Industrial Engineering. He recently completed a seven year teaching appointment at the Graduate School of Business at the University of Phoenix.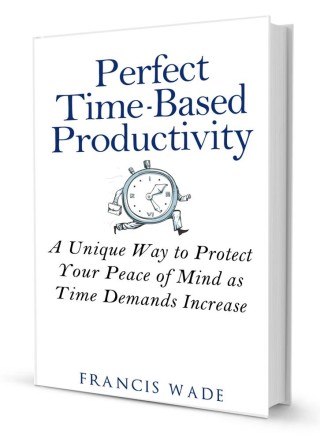 Francis is the author of two books: "Perfect Time-Based Productivity" and "Bill's Im-Perfect Time Management Adventure." The former reached Amazon's Top 10 List of time management books. When he's not working, Francis is an enthusiastic triathlete and is usually busy running, cycling or swimming in preparation for upcoming races, including Ironman competitions and marathons.
Francis commutes from his home in Jamaica to the United States and Trinidad, plus other companies in the region, and is married to Dale Pilgrim Wade. He is an avid alumnus of Wolmer's Boys' School in Kingston, Jamaica.